"Surround yourself with people who have dreams, desire and ambition; they'll help you push for, and realize your own." - Anonymous
It gives me great pleasure to introduce our board members.  Each member was chosen because their body of work inspires — through fine art, education, creative writing and performing arts. Their work aligns with CAfED's goals. Together, we will be moving forward in a time such as this — to learn how to listen, have healthy conversations, respect differences, and acknowledge, understand, embrace diversity through the Arts.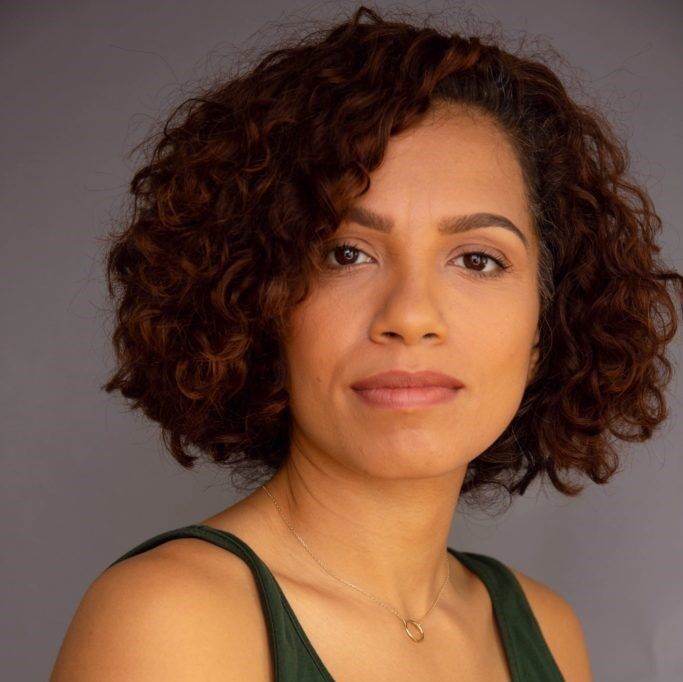 Tanya Everett
Tanya is a gifted, brilliant, and winning person. She empowers the Black and Brown communities through her playwriting.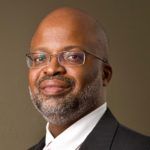 James Haywood Rolling, Jr.
James' curriculum vitae aligns perfectly with CAfED's goals and values, as does his representational course of life. James is a great artist, whose gifting and voice is a treasured asset.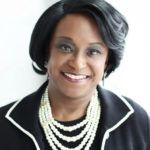 Me'Shae Rolling
Entrepreneur, Speaker, Author
Me'Shae, a dynamic "serial entrepreneur," unswervingly lifts Black and Brown communities through her commitment to teaching principles of financial literacy.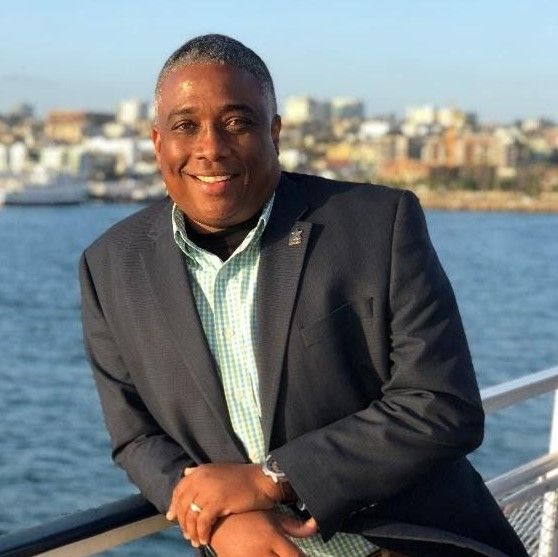 Dr. Juan LeBron
Supervisor​, Counselor,  Professor
Juan, born and raised in Puerto Rico, is an accomplished professor, leading in conversations about diversity. His work enables students of diverse backgrounds to realize their educational goals.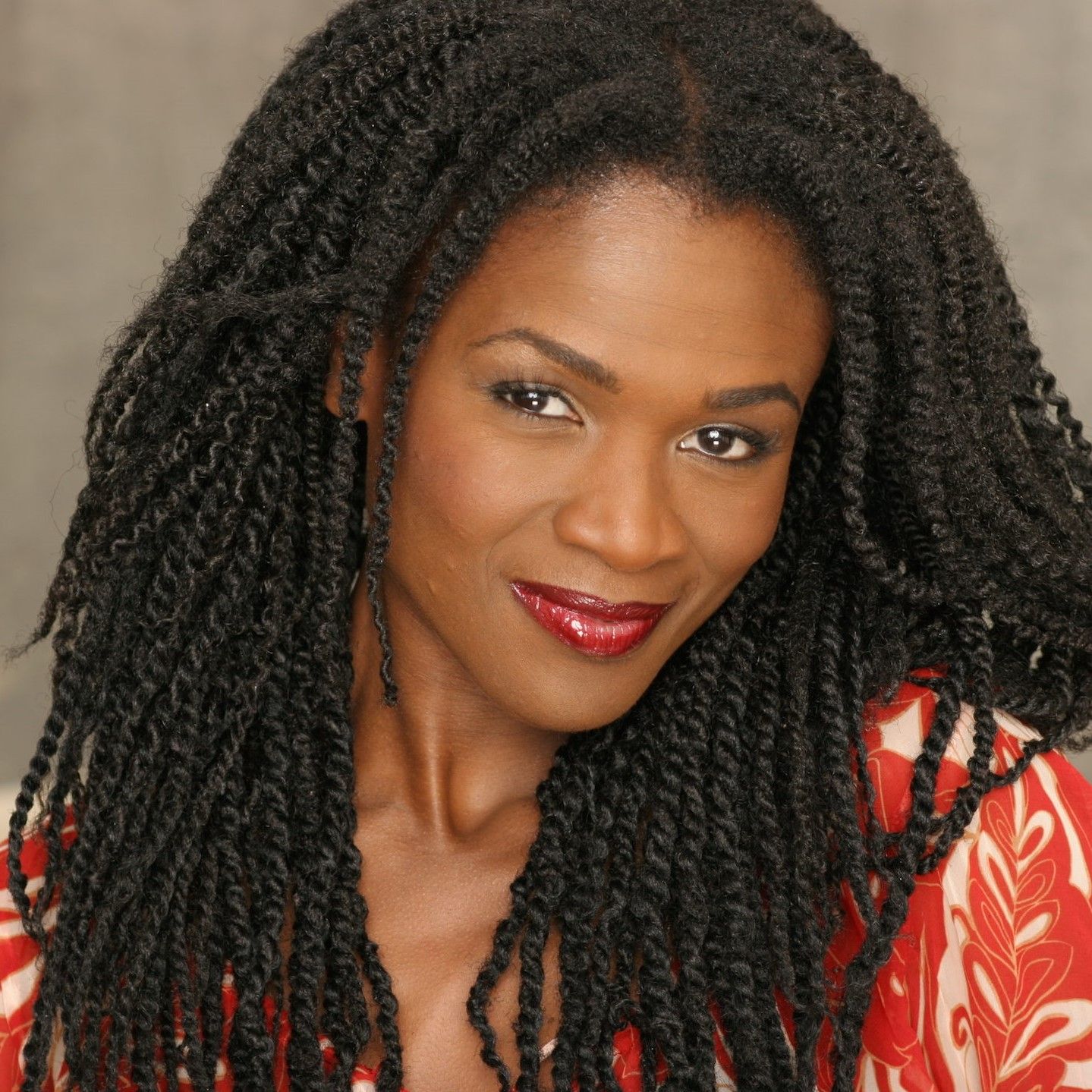 Patrice Johnson Chevannes
filmmaker, actress, writer, educator, director, founder
Patrice will be a great ambassador for CAfED. Through her acting, she captures life, portrays stories, and interprets trauma, joy, and liberation.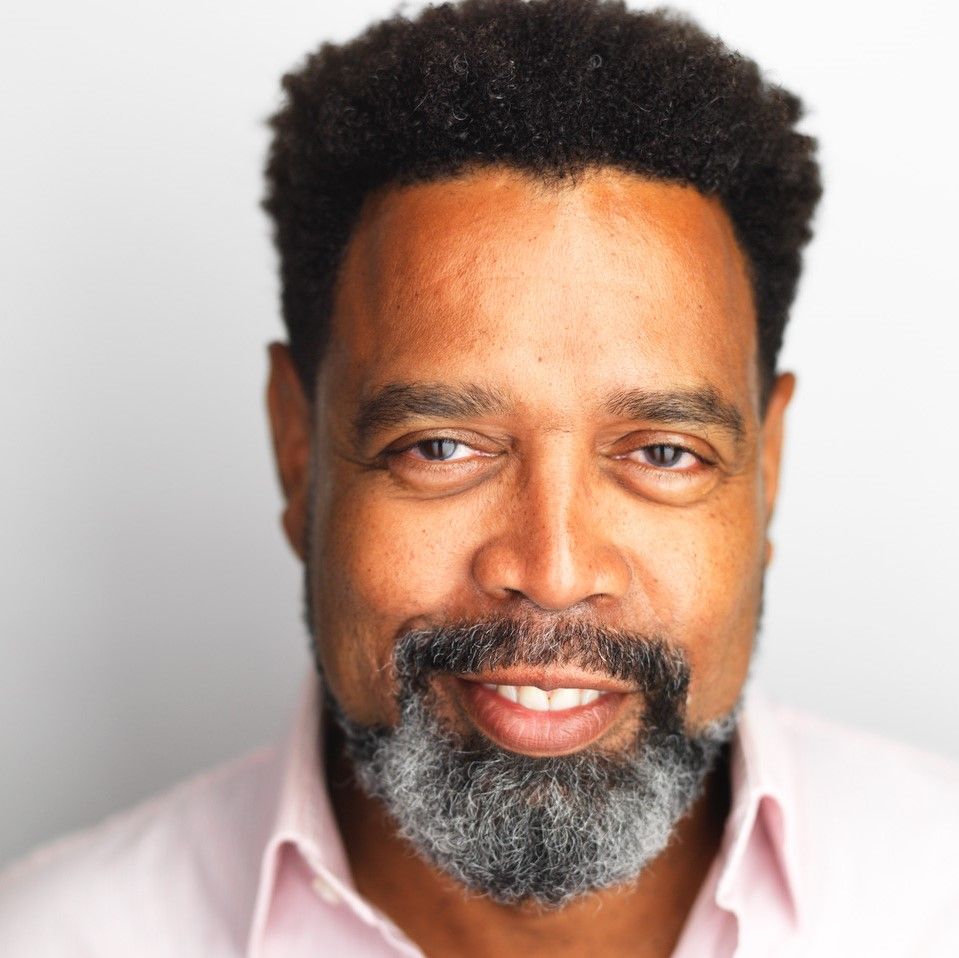 Marvin Bowser
Retired Defense Intelligence Professional, Actor,  Photographer
Marvin's creations are high caliber. Through his visual interpretations, he uses his gift to see through other people's eyes to empower us to see from these perspectives.
Tanya Everett moved from Massachusetts to Brooklyn to pursue her career as an actor and writer. Her plays have been performed in many Off and Off-Off Broadway venues: including the Public, Cherry Lane, HERE Arts Center, Theater Lab, Kraine, Cherry Pit and the Tank.
Her play "And the Gods Walk Among Us" was named Semi-Finalist for the Princess Grace Award and Finalist for the Lark Development Week. Her play, "A Dead Black Man," was a Finalist for the Dramatist Guild Fellowship in 2019. She recently graduated from Brooklyn College, studying under Mac Wellman and Erin Courtney. She won the AAUW Career Development Grant, the Truman Capote Scholarship, and the 2018 MFA in Playwriting Awards to support her academic pursuits. She was named an Alternate for the Djerassi Resident Artist Program in California. Some of her teachers and mentors include: Stephen Adley Guirgis, Ellen McLaughlin, Maggie Flanigan, and Julia Jordan.
As an actor, she has worked with Russell G. Jones, Carl Cofield, Charles Weldon, and Oscar nominee Josh Fox. She starred in the short One Sweet Night, opposite J.D. Williams (Bodie on The Wire). She received a rave in the NY Times for her performance as Antonia, opposite Ron Cephas Jones in Classical Theater of Harlem's "Tempest".
When she is neither acting nor writing, Tanya enjoys homemade food, live performances, working with youth, cuddling and communing with artistic spirits.
Dr. James Haywood Rolling, Jr
James Haywood Rolling, Jr. is Dual Professor of Arts Education and Teaching & Leadership, and an affiliated faculty member in African American Studies at Syracuse University. Dr. Rolling will begin his term as the 37th President of the National Art Education Association (NAEA) in 2021 and currently serves as the inaugural Chair of the new NAEA Equity, Diversity, and Inclusion Commission. A member of the 2017 class of NAEA Distinguished Fellows, Dr. Rolling served as the Senior Editor of Art Education journal from 2015-2017 and is also a 2018 graduate of the School for Art Leaders, a flagship professional development program of NAEA supporting art + design educators in their quest to excel as leaders.
The author of dozens of peer-reviewed articles and papers, numerous book chapters, encyclopedia entries, and books on the subjects of the arts, education, creativity and human identity, Dr. Rolling continues to expand the reach of his message about the social origins of our common creativity with his forthcoming book Growing Up Ugly: Memoirs of a Black Boy Daydreaming (Simple Word Publications).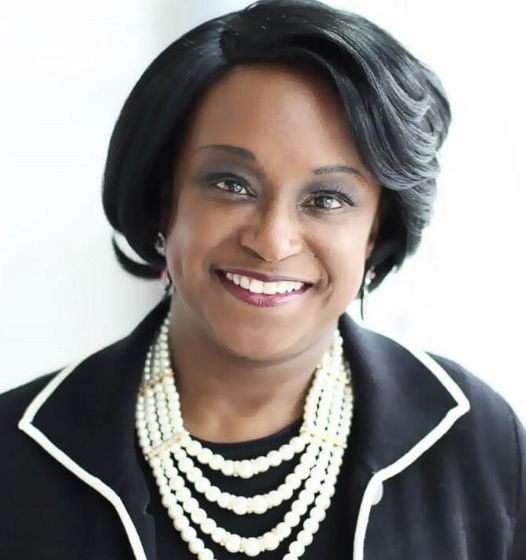 Me'Shae Rolling of Syracuse, New York made history as the first EventPrep franchise in New York State and the northeastern U.S. She is the Executive Director of the Upstate Minority Economic Alliance, the Executive Producer of the 2021 Financial Empowerment Summit, and is MWBE-certified with the City of Syracuse, New York State, and the NY/NJ Minority Supplier Development Council.
Me'Shae, a Certified Special Events Professional (CESP), has been in the Special Events, Hospitality and Conference industry for 25 years. Additionally, she is a Certified Educator in Personal Finance, a gifted public speaker, and a published author.
Me'Shae earned a Master of Public Education degree from the Maxwell School of Citizenship and Public Affairs at Syracuse University on a full fellowship from the Alfred P. Sloan Foundation, and a Certificate of Meeting & Conference Management from the Preston Robert Tisch Center for Hospitality, Tourism and Travel Administration at NYU. She enjoys volunteering and contributing philanthropically to the Syracuse community.
Dr. Juan C. Lebron is a Supervisor​, Faculty Counselor, and Professor at Lone Star College-Montgomery with the Transfer, Recruitment, and Careers department (TRAC Center).
Dr. Lebron passionately enjoys connecting with college students to assist them in designing a path for transferring to a university, career counseling, and/or preparation to enter the workforce.
Dr. Lebron is a member of the LSC-Montgomery Counseling team and has been with LSC-Montgomery for the past 13 years. He has been teaching Learning Framework/First-Year Experience courses since 2007 at LSC-Montgomery. Dr. Lebron is a mentor with the LSC Student Success Initiative and leads the Student Discipline process as Interim Dean of Student Services overseeing, Title IX, Non-Title IX, and Student Appeals' support areas in an interim capacity under the leadership of the LSC-Montgomery VPSS through the Dean of Student Services department.
Prior to working at Lone Star College-Montgomery, Dr. Lebron worked in multiple capacities as an educator, school social worker, coordinator of student retention, and district counselor at Texas Southern University, Spring Independent School District, Florida International University, Florida State University, and Broward County Public Schools.
Dr. Lebron earned his doctorate degree in Educational Leadership at Sam Houston State University, Education Specialist post-graduate degree in Counselor Education from Florida Atlantic University, Masters' and Bachelors' degrees in Clinical Social Work from Florida State University.
Marvin Joseph Bowser is a native Washingtonian, a retired Defense Intelligence Professional, an actor and a photographer.
With a total of 34 years of service as a Defense Intelligence Professional, Mr Bowser, served ten years active duty in the Air Force, six years and a Navy civilian and 18 years as a Defense Contractor. During this time, he traveled extensively, created, integrated and deployed cutting edge technology in interesting places and briefed senior Defense officials.
Marvin's film credits Marvin's film credits include DC Noir, a film directed by George Pelecanos, which is now available on iTunes. LoveDotCom: The Social Experiment by Charneice Fox- Richardson is on Netflix.
His theatre credits include his portrayal of the cagey Pastor Donovan in Sherryle Kiser Jackson's "The Land of Promiscuity" during the 2019 African American Theater and Arts Festival which garnered him a strong review on DC Metro Arts. He demonstrated his ability to connect with sacred texts and his vocal abilities in a lead role in C. Joi Bradley's, "A Heart's Cry".
Mr. Bowser also has numerous industrial and web series credits.
Marvin's photography habit which is now a business, started in the early 80's while he was stationed in Germany. He launched Marvin Bowser Photography in 2018. His photography portfolio includes amazing images from all over the world.
He studied acting at the Studio Acting Conservatory in Washington DC with concentrations in realism, character and emotion, Shakespeare and Greek Tragedy. He continues his studies focusing on acting on camera.
Marvin Bowser holds a BS/BA in International Business from the American University and a MA in Telecommunications from George Washington University. Marvin enjoys running, cooking, swimming, gardening, travel and cars. He speaks German.
Patrice Johnson Chevannes
Patrice Johnson Chevannes is an award-winning, Brooklyn-based filmmaker, actress, writer, educator, director and the founder and executive producer of God-and-all-o-wee Productions.
She was born in Jamaica, West Indies, grew up in New York City and started her undergraduate career at Cornell University, where she discovered that acting and not engineering was her calling.
Leaving Cornell (and her engineering scholarship) behind she began again at The City College of New York (CUNY), graduating Phi Beta Kappa, with a Bachelors of Fine Arts (in the Performing Arts).
From there, she began a vibrant and multifaceted career, which included acting in numerous plays on and off the Broadway Stage. She has shared the stage with acclaimed actors such as Academy Award Nominees, Liam Neeson and Laura Linney in "The Crucible" and Sir Patrick Stewart, opposite whom she played Desdemona, in Shakespeare's "Othello".
Patrice also has collaborated with acclaimed directors such as Sir Richard Eyre (former Artistic Director of the Royal Shakespeare Company "RSC") with whom she did "Racing Demon" and "The Crucible" on Broadway; Sir Trevor Nunn (former Artistic Director for the RSC and Tony Award winning director of Cats) on Shakespeare's "Pericles" at Theater For A New Audience "TFANA"; Sir Michael Boyd (former Artistic Director of the RSC) with whom she did "Tamburlaine" at TFANA; Robert O'Hara on "Henry V" at The Public Theater; Peter Sellars (acclaimed director and educator) at The Venice Biennale International Festival of Theater; Rebecca Taichman (Tony Award Winner, Indecent) on Danai Gurira's "Familiar" at Yale Repertory; Jude Kelly (Artistic Director of the Southbank Centre in London and Cultural Curator of the 2012 London Olympics) on Shakespeare's "Othello"; Anne Bogart and Julia Wolfe (Pulitzer for Music) on "Steel Hammer".
In addition, Patrice has worked extensively with Kristin Linklater (acclaimed vocal coach, acting teacher and director) and was a part of Kristin's acting company, The Company of Women. She has been taught by John Barton, co-founder of the RSC, Cicely Berry (world-renowned voice director from the RSC) and Alison Bomber(voice coach currently with the RSC). She also can be seen in the NetFlix drama, Chambers, starring Uma Thurman and Tony Goldwyn, the Emmy Award winning POSE F/X Season 2 starring Billy Porter, and SHRILL on Hulu, Season 2 starring SNL's Aidy Bryant. Patrice recently joined the faculty of The New School, School of Drama at The College of Performing Arts.
CAfED would love to keep you up to date with special events you don't want to miss. Sign Up to stay informed! Copyright © 2019 - 2023 | Collective Artists for Ethnic Diversity Inc (CAfED) and Respective Copyright Owners of the Artistic Works
All Rights Reserved | Terms & Conditions