Seeing Voices De Visiones Boricua
This Was Our First Main Exhibition
Celebrating Artists of Puerto Rican Heritage
from the Past, Present & Future.
-
Sign Up to our News so you hear about future events early.
Puerto Rican artists from the streets of New York City project their voices through metaphorical imagery, paintings, hand-woven tapestry, photography, collages and never before seen sculptures, divulge views of cultural symbolism, alluring the observer into appreciation and understanding.
What do these amazing artists have in common? They value their Puerto Rican heritage and are passionate about making art accessible to everyone. Some survived the struggle of being born or raised in the toughest neighborhoods of New York City, and endured the childhood challenges of not being understood by society.
The 1960-70's in New York City was a period where a majority of gifted Latinos did not find doors readily opening to make room for their talent.
Welcome to our short film documentary
"Seeing Voices de Visiones Boricua"
"Though the Puerto Rican culture is rich with its history, vibrancy, and multi-cultural heritage, the influence of its people on the city of New York and our country was not  recognized."
Seeing Voices Documentary Trailer
Professor Albert Justiniano
Albert is a local artist born and raised in the Lower Eastside of Manhattan on Rivington Street and presently resides in Central Harlem. His paintings extrapolate views of cultural symbolism that evoke emotions from encounters and occurrences in life. Albert's works impart what is familiar, thus permitting a space for one's personal interpretation affording a haven to connect symbolically, spiritually and culturally to one's experiences.
Albert merges the spiritual and religious  characteristics of his Puerto Rican culture, creating a surreal representation of common objects in uncommon places. Throughout the years, painting and drawing has been his way of connecting emotionally and spiritually, creating imagery that allures the viewer into a state of personal awareness.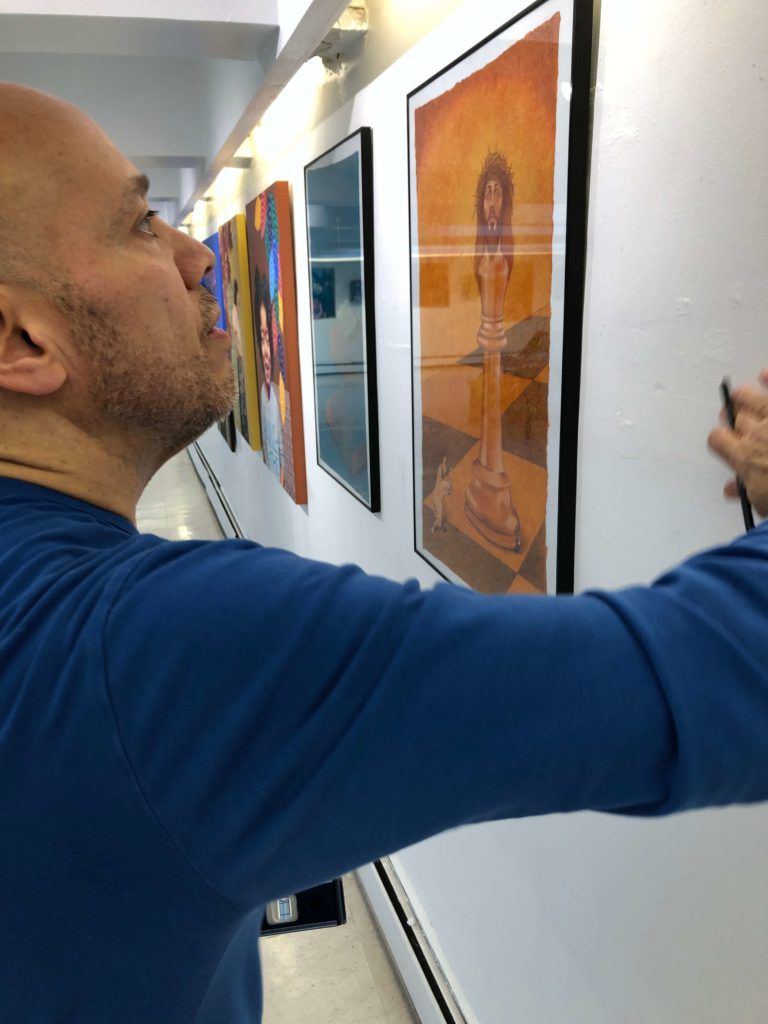 Reflecting on my first exhibition of my photographs in the gallery show Seeing Voices, this quote resonates with me deeply. Josep Vincent Monzo, Curator for the Institute of Modern Art in Valencia, Spain said photography is "a language onto itself spoken through light. I don't distinguish it from other languages. In the same way that writing and music are languages, the shutter is the tool in the language of photography."
Photographers communicate visually, and whatever meanings or emotions conveyed through their images, it is possible for the viewer to see, hear, and understand the message. It is my hope that my art resonates with the viewer who can sense a shared experience with my subjects--of both the banal and the animated.
Donald Sanchez
Annie is a graduate of Pratt Institute. After working in the Advertising Art Industry for several years, Annie decided to open her own Porcelain doll making business in the 90's so she can pursue her passion for doll making. Not only did she enjoy teaching the craft with students age youth thru seniors, in a short length of time she was able to successfully launch her own doll line collection. Her doll designing business opened doors for her to also freelance, designing windows for Macy's, Saks Fifth Avenue and Henri Bendel.
Annie's new creative journey, Shadow Boxes, tells her story, created with porcelain dolls, beautiful tapestry woven yarn pieces and silk screen art, all inspired by her long love for artist Frida Kahlo.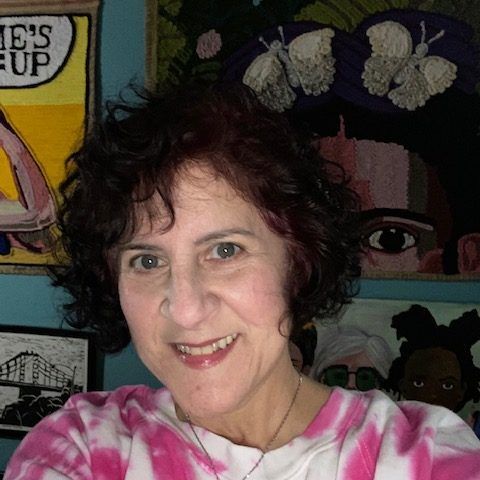 Jorge teaches at the School of Visual Arts, Manhattan Community College, and Kingsborough Community College. He has also worked with The Studio Museum in Harlem, Just Above Midtown Gallery and the Association for Hispanic Arts, and El Museo del Barrio to develop art programs. Growth was his first large-scale, permanent work.
Dedicated in 1985, Jorge Luis Rodriguez's Growth was the first project completed by the Percent for Art Program. Growth rises directly from the cobblestones of the East Harlem Artpark, a park created by combining Sylvan Place and a formerly dilapidated park between the landmark Harlem Courthouse and The Casabe Houses, a housing project for senior citizens.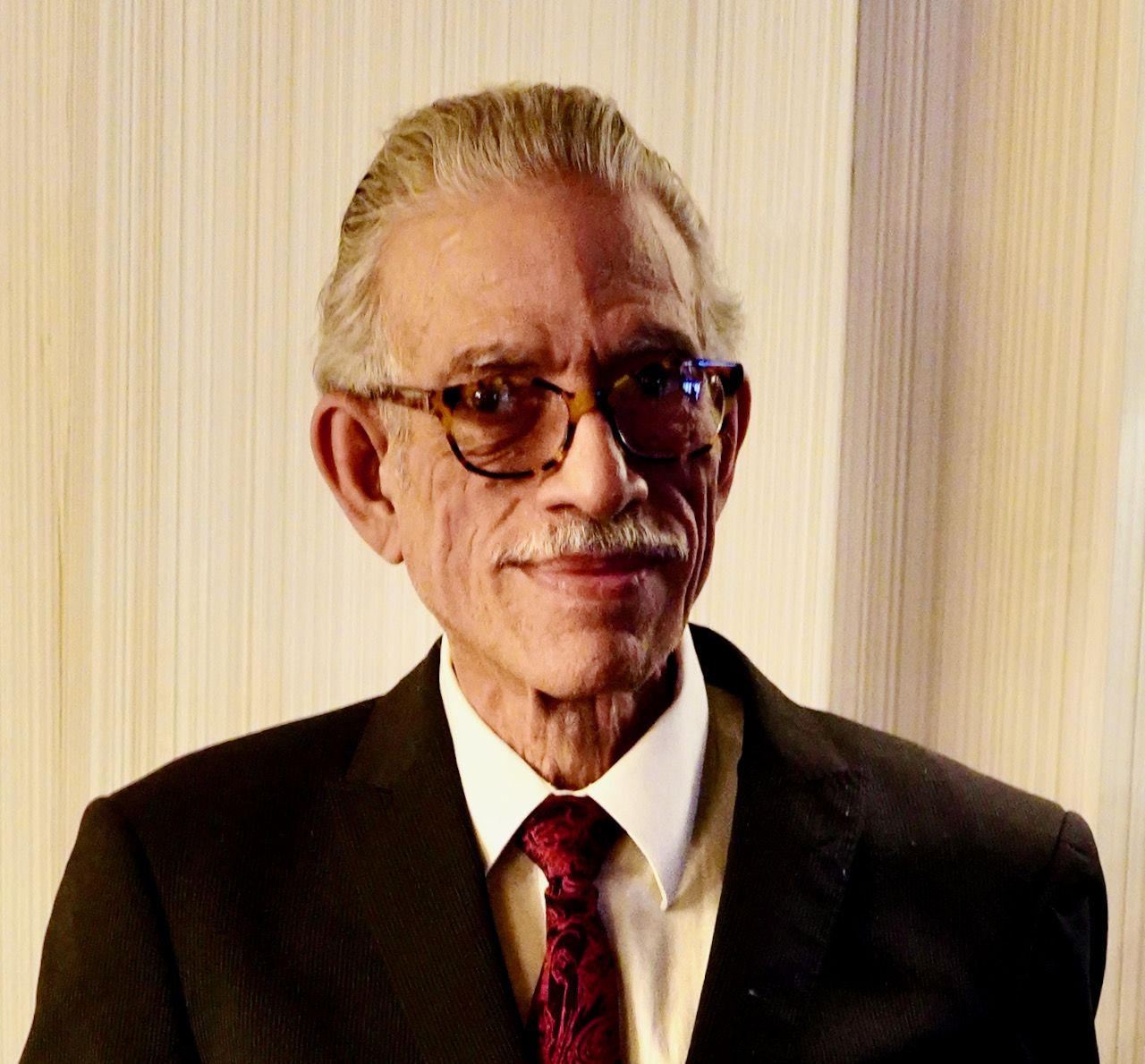 Donald graduated from the high school of Art and Design as an excellent well-rounded artist and like many of us back in the late 70's struggled with making that right connection in an extremely competitive and limited field. Eventually the interest of pursuing art was detained with other interest. Donald signed up and became
one of New York City Finest Police Officer. Fortunately, while he served our communities faithfully for 21 years, the opportunity to do freelance artwork was still a part of his life.
There is no doubt, that while on duty, Officer Sanchez was viewing the world thru a looking glass while sharpening his craft.
When he retired from his career as a Police officer, it was his passion for art that brought him full circle picking up his camera as if it were a paintbrush, painting pictures, masterly capturing the moment of voices in the streets with his skilled eye behind the lens.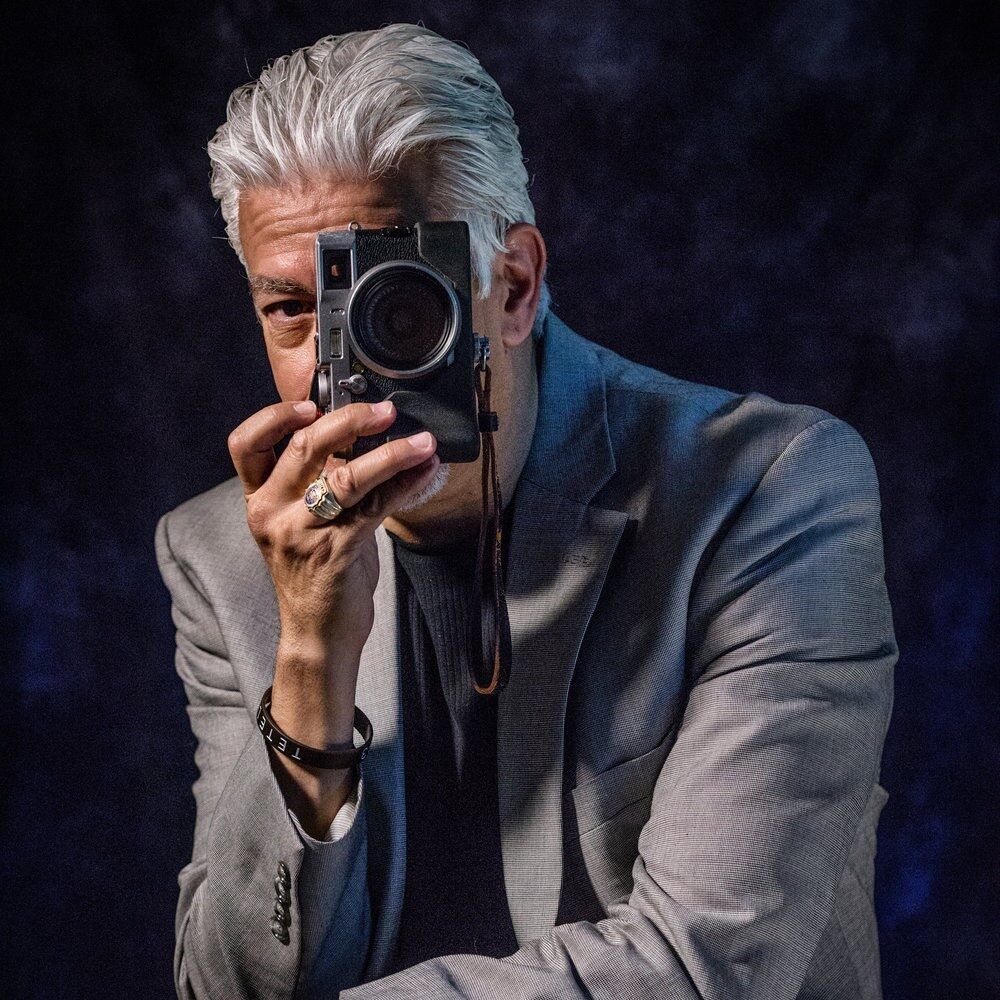 His work combines Pre-Columbian Taíno symbols with contemporary modes of abstraction and figuration to create a fusion between past and present ways of seeing. His poetic symbol laden paintings are based on transcriptions of common sights and sounds, popular music and dreams. As such, Dimas' work falls into the surrealist abstraction fostered by Wilfredo Lam.
Mr. Dimas earned his BFA degree from the School of Visual Arts in 1970. His work was featured in Mixed Blessings: New Art in a Multi-cultural America, written by Lucy L. Lippard. Dimas is the recipient of the 1995 and 1999 BRIO painting fellowship awards and was the winner of the 1977 CAPS film-making fellowship with the award winning film "Towards a Collective Expression."
He is a recipient of the 2000-01 Longwood Art Center Cyber Gallery Residency. At the 13th Biennial of Caribbean and Latin American printmaking, he exhibited a selection of digital prints during 2000-01. In 2003 Dimas participated in the 9th Annual Seoul International Art Festival where he presented a lecture on Alternative and Environment Art.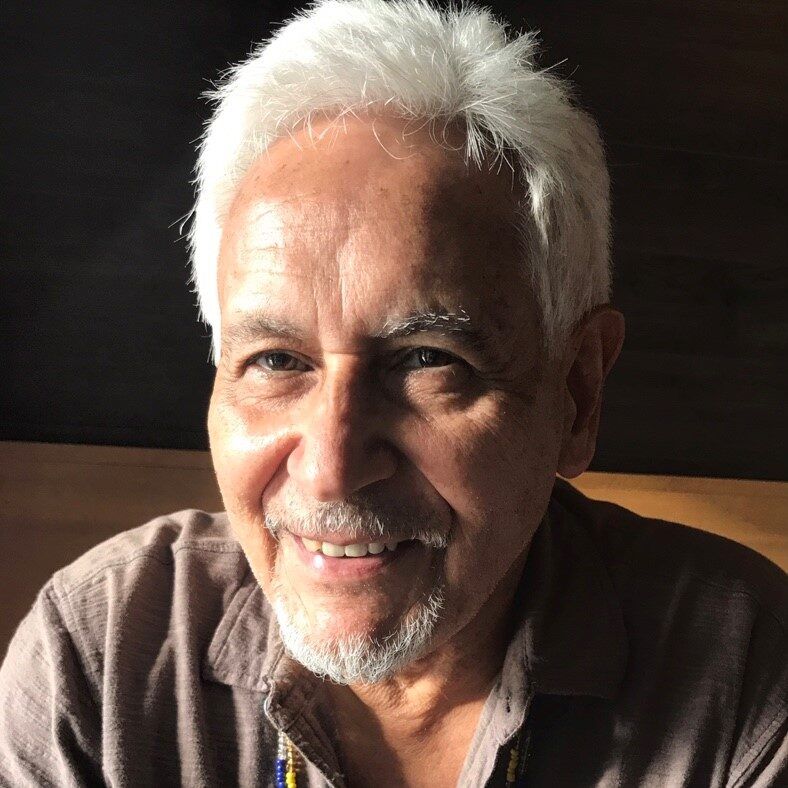 Born and raised in Brooklyn New York I was always around creativity. My family loved music and art ever since I could remember. I was introduced to photography in 1981 by my brother-in-law who let me use his Pentax K1000 camera. Ever since then I was fascinated with photography and bought myself a camera and took photos of everything I could .
In 1982 I took it seriously and began assisting two award winning New York City fashion photographers Terry Weir and Phyllis Cuington. There I began to see the creative side of fashion and portrait photography. Both Terry and Phyliss opened my eyes to the possibilities of being a professional photographer and allotted me the opportunity to learn and assist.
After a couple of years of assisting I was given the opportunity to photograph major fashion shows such as Oscar de la Renta and shoot for major brands as Neiman Marcus. I will always be grateful for the doors that Terry and Phyliss have opened for me.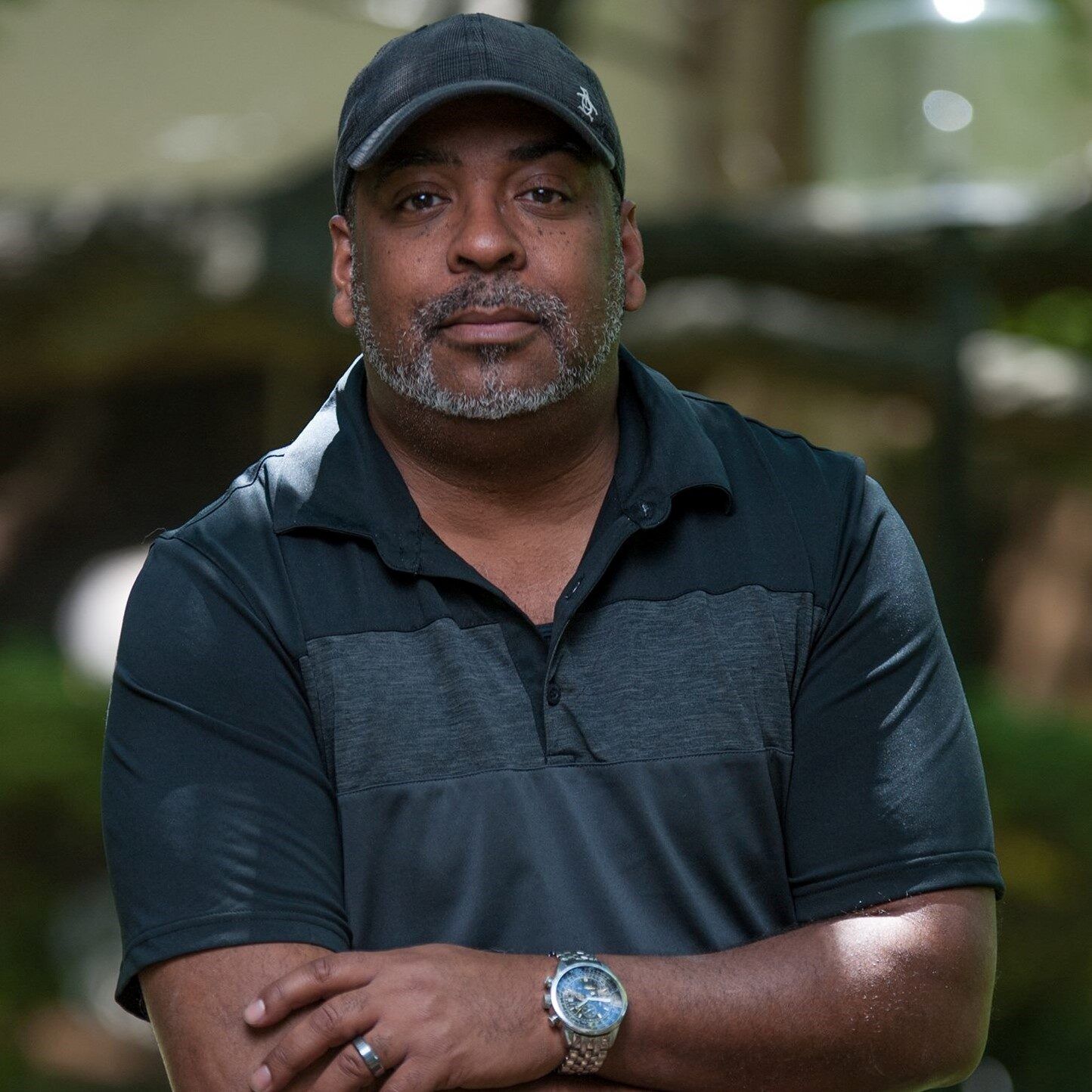 Painter and writer Adrienne O'Neill uses elements of texture and vivid colors in her paintings to bring inspiring messages of hope as lived and foreseen from her own life's journey which "carry the breath of my hurts, hopes, struggles, and faith". She is heavily influenced by her upbringing in New York and Puerto Rico and fuses her passion for art and nature in her works. What drives Adrienne to create is the need to express and share a thought-provoking and life-impacting message through her paintings, prose or poetry. She confesses that her process for creating is not an enjoyable one, but quite a battle until her brush touches the canvas.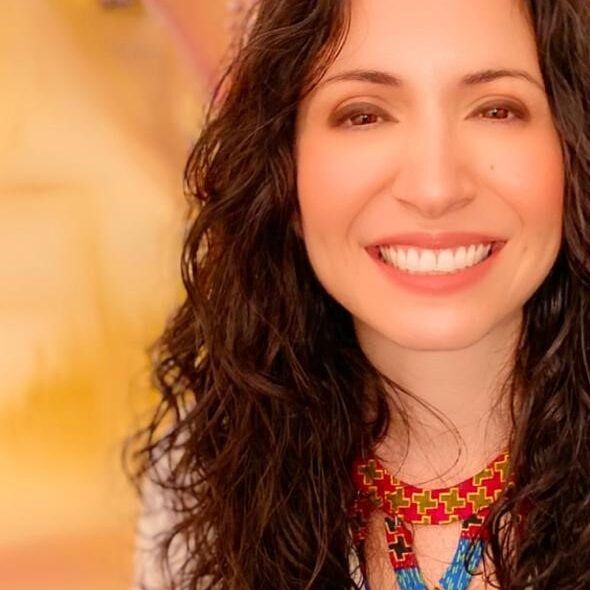 Sol Teresa Deliz-Rivera was born in the beautiful town of Isabela, Puerto Rico and came to New York City at age seven. Teresa is a graduate of High School of Art and Design and SUNY Fashion Institute of Technology, where she studied fashion illustration. This artist made her living in the lingerie industry for 35 years, during which many of her designs were featured in Victoria's Secret Catalogs, Lord & Taylor, Bloomingdales, Macy's, Dillard's, and specialty catalogs. Additionally, she co-owned a company called Femenina for the young Latina woman. The New York Post published a feature on this line.
Her love for her heritage and Puerto Rican culture is evident in her work. Many beautiful scenes inspired Teresa to pick up a brush and create many hand-painted aprons, cutting boards, pillones, tostoneras, trays, coasters, hats, and many other items. She says, "It is most gratifying when somebody comes up to me and thanks me for my creations, giving them a piece of Puerto Rico. Whether born there, or just having Puerto Rican blood, we are all proud of Puerto Rico and we display it."
Her abuelo, Cristino Soto, used to say "Para eso, se hicieron los colores." "That is why colors were created." This taught her that we all have our own creative styles by design; life would be boring if we all created the same style of art. Therefore, go and love, create, and put colors in your life.
Currently, she is working on a cookbook inspired by her mom.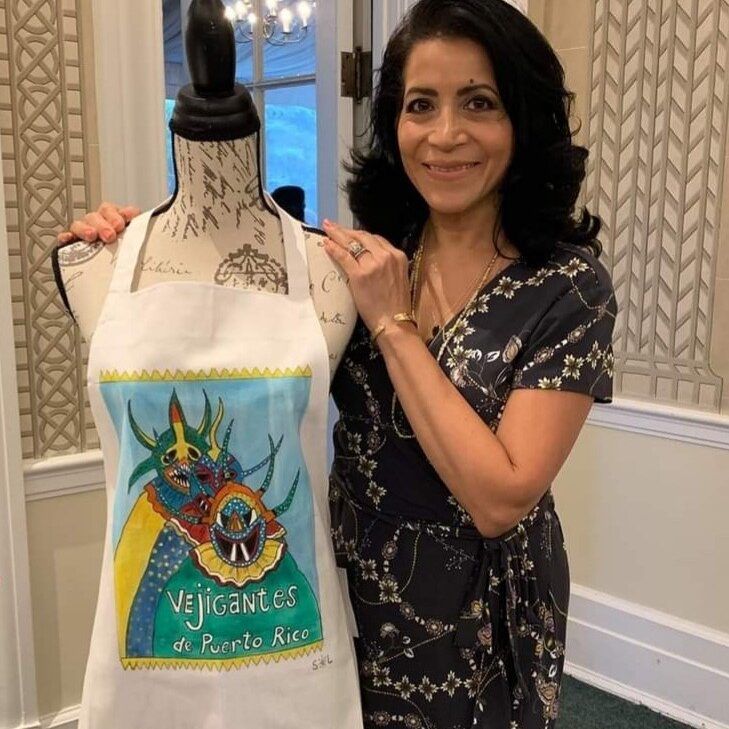 Seeing Voices has been a driven, supportive force behind the creative and the evolution of the Boricua (Puerto Ricans) community.
Promoting fellow artists like myself with their amazing Venue.
A place were we can expose our talent, express and be inspired and supported by many other Puerto Rican artists.
A community where young artists and professionals alike can spread our passion, views for the Love of Art for our Heritage.
Seeing Voices is a place where we the Artist can evolve their sense of pride through art.
Together we are Visions Boricua !!!
Terry Deliz Rivera
"I often wonder why I don't hear much about PR artists. I know they are out there yet seldom recognized. Our little island is practically invisible as it sits in our hemisphere with no limitations. We exist everywhere and can do everything our planet has to offer. My name is Jeffe Valle and I'm honoured to be a visible PR creating art to be seen and heard."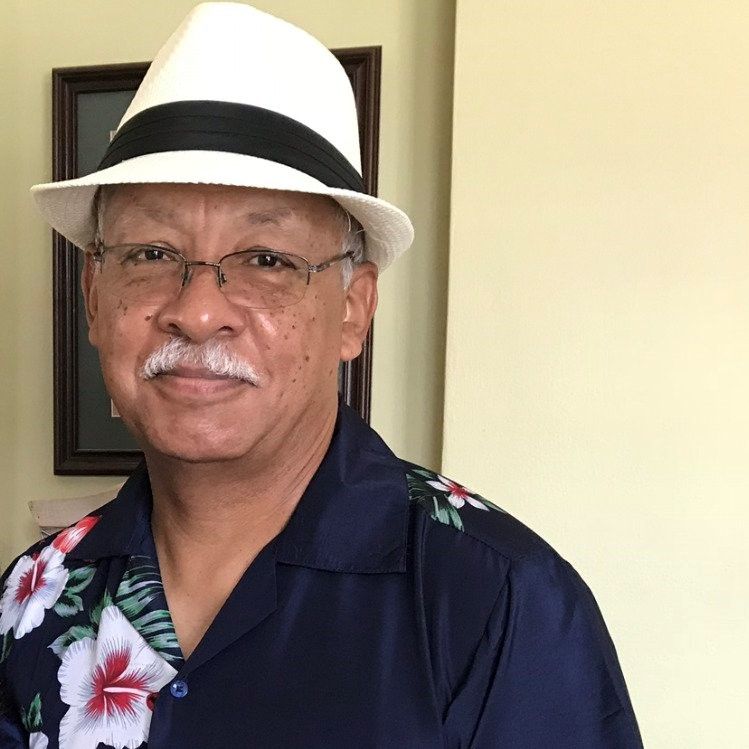 "With no commitment to any one subject, Emily G. Moreno creates work based on her personal experiences with nostalgia, self love and expression, and spirituality.
Just as she continues to evolve as an individual, so does her artwork. Emily is intrigued by the patterns, textures, and colors that have molded the way she sees the world around her."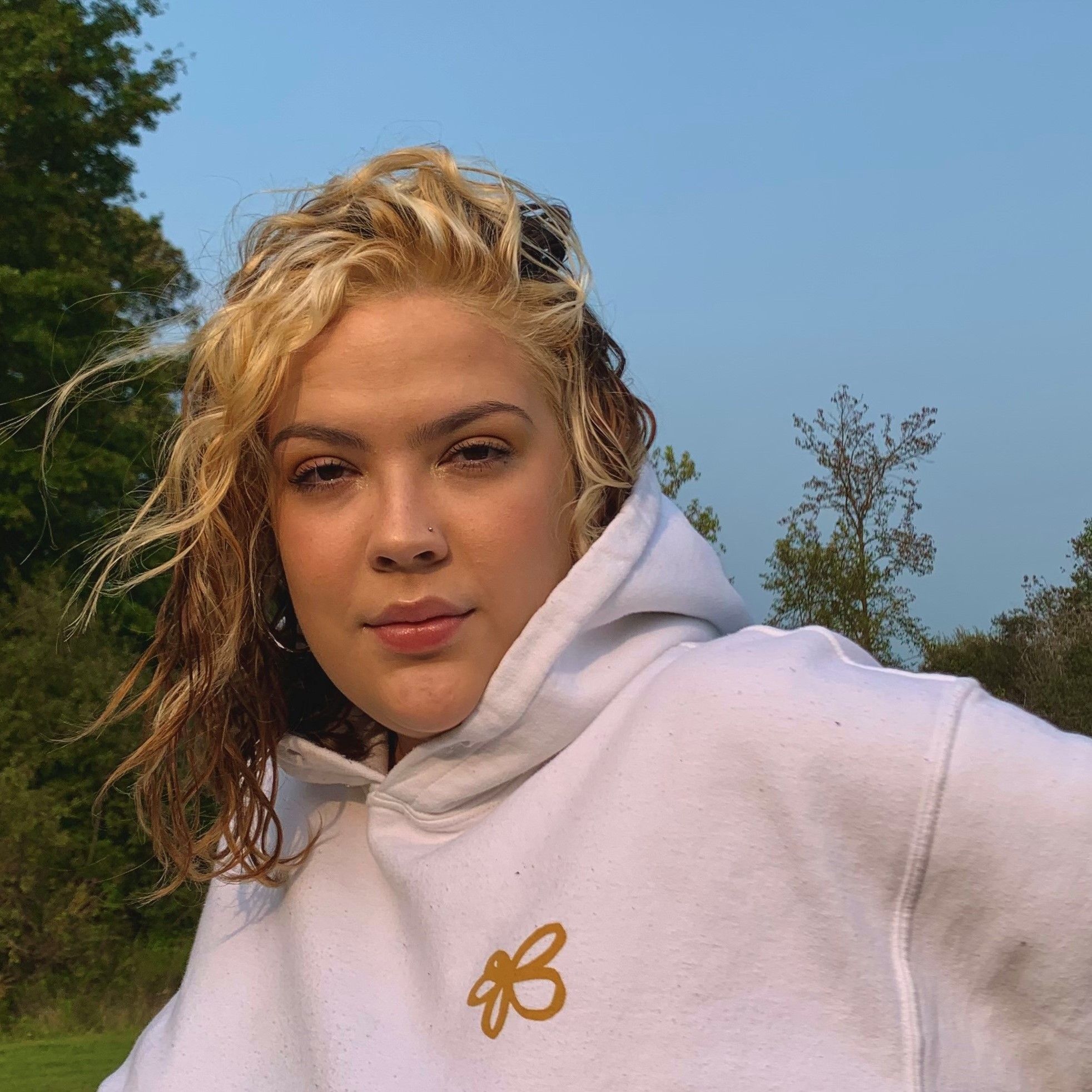 I purchased my first camera at the age of 12 and have not stopped taking pictures since. My passion and drive for photography has brought me sheer joy.
As a professional photographer I've had the pleasure of servicing high quality images to highlight the business products of brand names like MichaeI Kors, Armani, Fossil, JCPenny and others.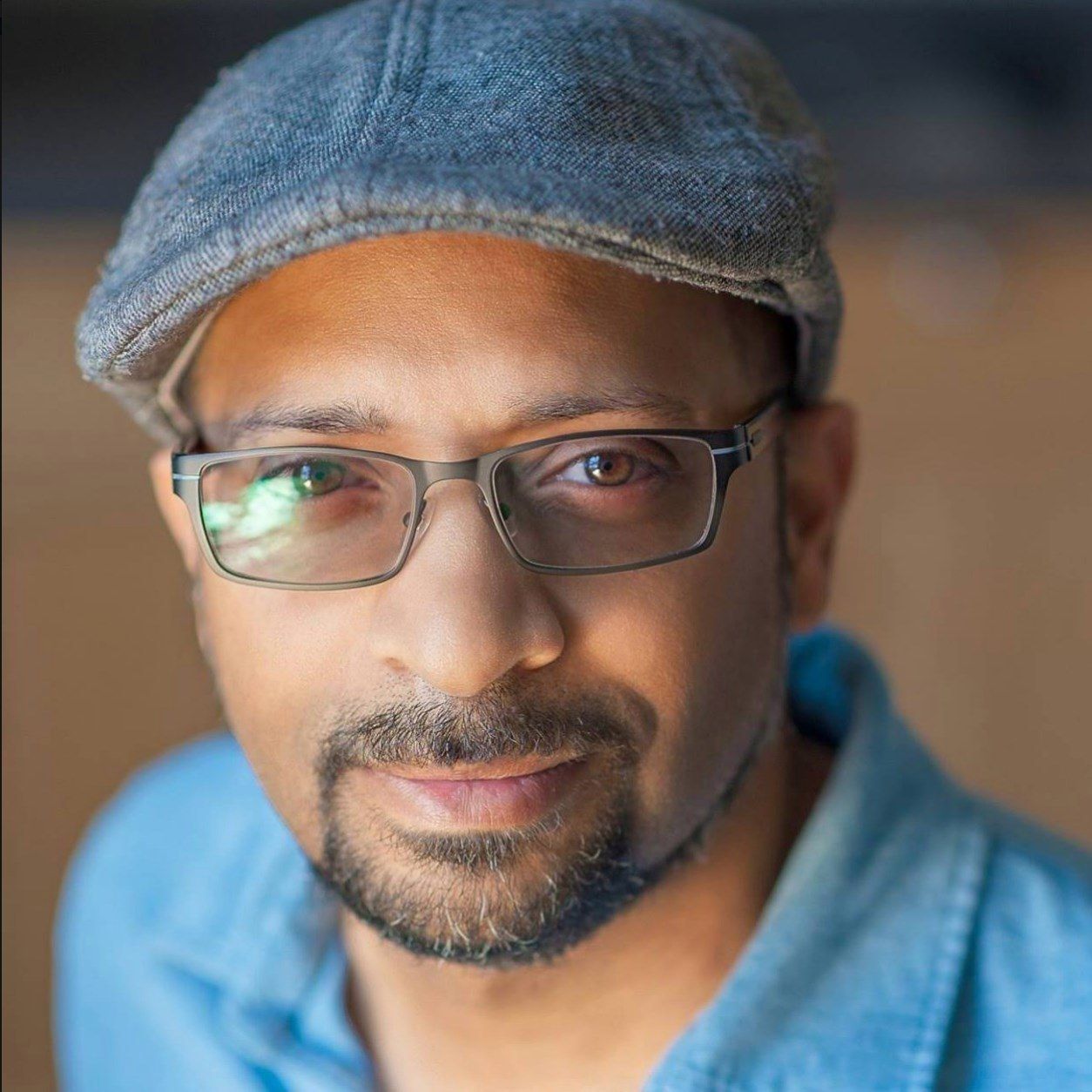 Oscar Ortiz was born in New York City, raised in Puerto Rico and currently resides in North Carolina. As a youngster, he was often assigned by teachers to work on art projects for the school. He counted it all pure joy creating art while making people happy through his paintings and drawings.
After decades of dormancy, Oscar walked into a Comic Art Convention with his wife and was mesmerized by the sight and sound of pencils against the papers while viewing hundreds of artists from booth to booth totally involved with the work. The experience woke him up from a deep sleep with a conviction to return to his art.
Today Oscar Ortiz is well respected all around artists that intelligently carved a niche in the international art market. His artwork continues to be in demand while receiving praises for his beautiful, mature and controlled tropical colored palette.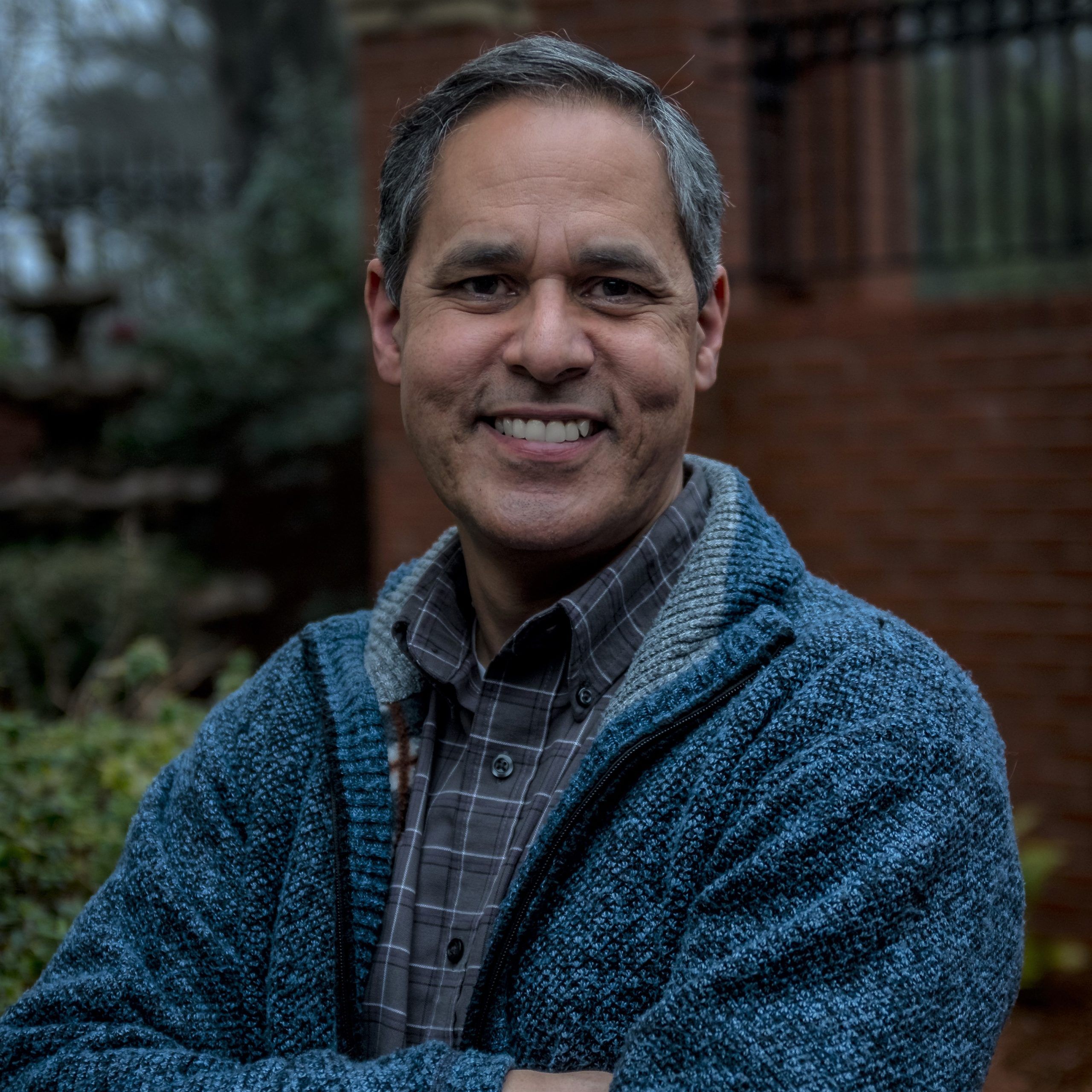 Travis Vargas is a visual designer for entertainment, lifestyle and social brands. His background is in graphic design, advertising and animation.
Travis has worked with brands such as Cheerios, Everlast Boxing, The New York Times, The Discovery Channel Networks and now, at Snapchat. His role at Snapchat is a Global Brand Marketing Designer for virtual and in-person events. This includes making poster designs, animation for the online events and branding other aspects of the event.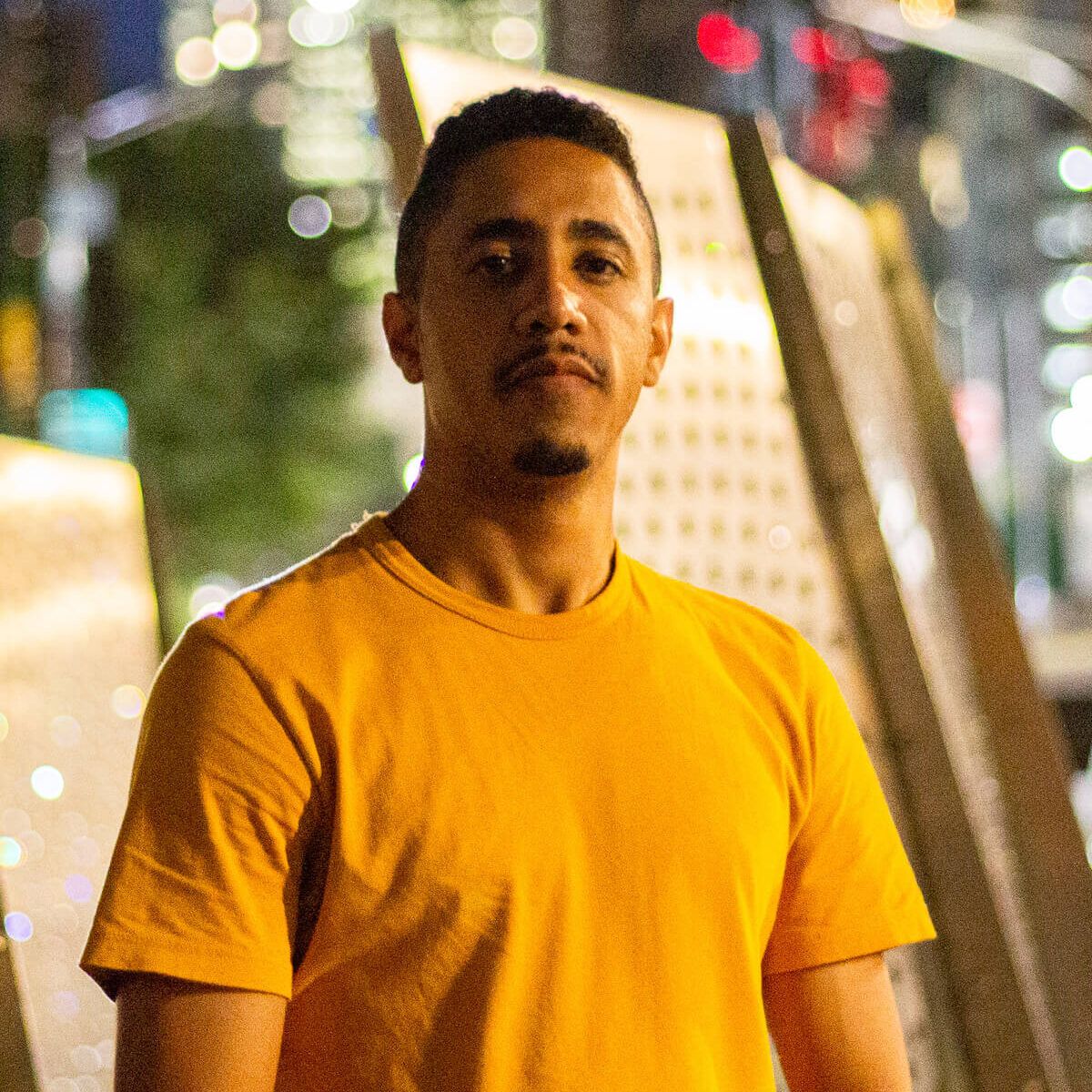 Elsie Deliz is a Puerto Rican born mixed Media artist and jewelry designer. She gets her artistic influences from nature and the environment. Her use of mixed media techniques allow her to experiment and to create a variety of free form art pieces.
Elsie graduated from the High School of Art and Design and studied at the Fashion Institute of Technology. She continuously holds exhibits  in various galleries throughout NYC and The Museo de la Historia de Ponce located in Puerto Rico. Elsie is an Artist in Residence at The Red Oak In New York, a member of Taller Boricua Printmaking Workshop and the prestigious Prida.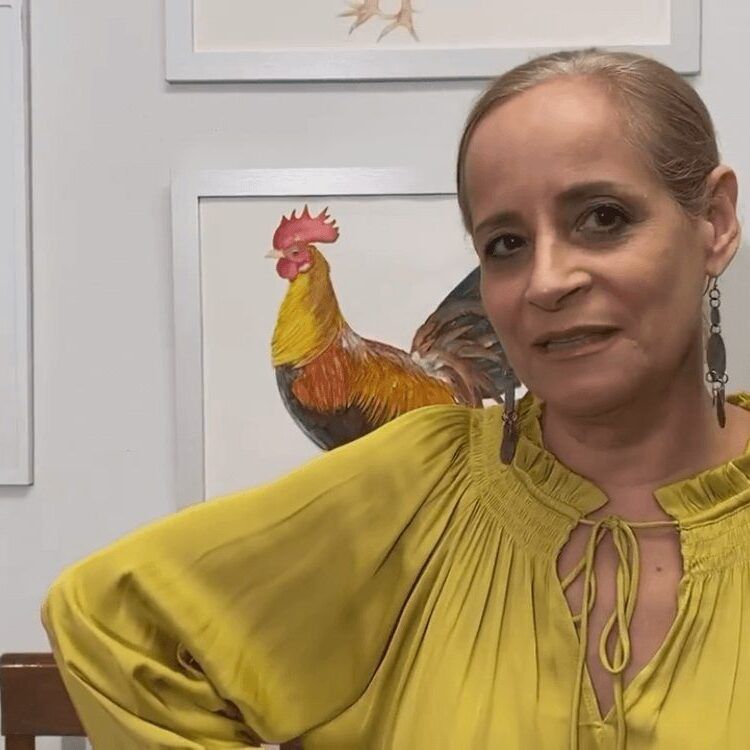 Poet and artist Abigail Soto, pen name ABBA CURA, has written poetry and stories since their early school years. Cura, struggling from a language disability and not having learned English till later, actually caught on to language through poetry and songs. Their writing started as a stream of consciousness pieces, just mimicking what it was like to be trapped in your own thought patterns...unable to express clearly to anyone that may be able to pull you out. That slowly turned into spoken word pieces on hot topics they heard people go back and forth over.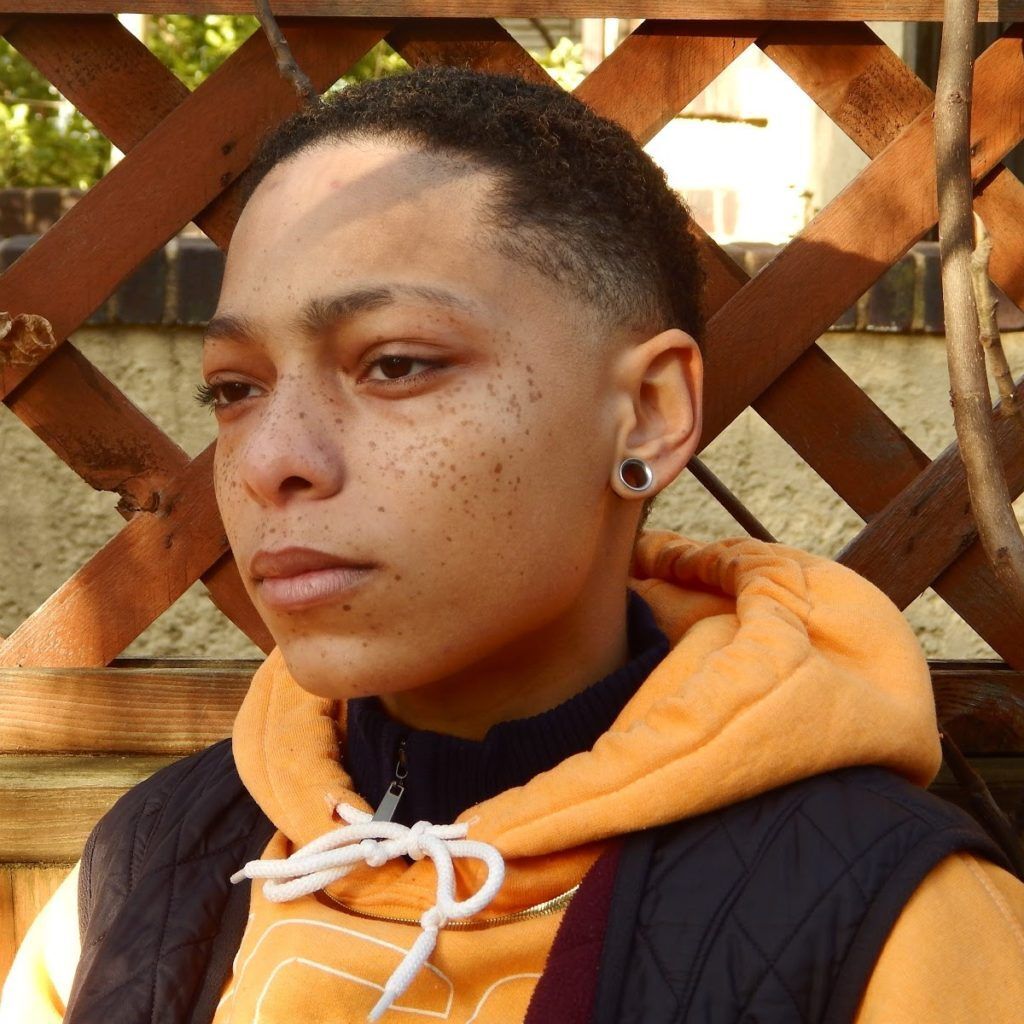 This specific collection of poems is a rhythmic scripture, a manifestation of black consciousness. Cura went right back into their head and body to feel the collective's pain. A channeled message of a people's way of seeing and way of being. Cura hits on the doubts, fears, and hurts that cloud the sub-conscience; so as to open people up and bring up a certain awareness to those thoughts.
The sound of your consciousness gives you clues to your true identity, if you identify as black more likely than not you fall into thought patterns that sound similar to that of Cura's works. Cura's mission is to help their people hear themselves again so that they can step into their own role or identity, that's what reveals our true purpose.
The sound of your consciousness gives you clues to your true identity, if you identify as black more likely than not you fall into thought patterns that sound similar to that of Cura's works. Cura's mission is to help their people hear themselves again so that they can step into their own role or identity, that's what reveals our true purpose.
"Paintings, hand woven tapestry, jewelry designs, photographs, collages and sculptures never before seen, extrapolate views of cultural symbolism, alluring the observer into a state of personal awareness."
-Nelson Soto
Walking the streets of New York, seeing the voices, experiencing Puerto Rican heritage.
Hear about special events you don't want to miss. Copyright © 2019 - 2023 | Collective Artists for Ethnic Diversity Inc (CAfED) and Respective Copyright Owners of the Artistic Works
All Rights Reserved | Terms & Conditions